V10 SERIES

with industry leading safety features

Average life expectancy of 20 years vs 8/10 years as compared to Geyser/Storage water heater






Need something that is stylish and modern?
From the very first look you will come to awh with the design and its characteristics of V10 shower water heater units. Built-in on-board microchip incorporates advanced programs to monitor safety status and performance levels even before the system is activated, as well as during usage.
"V10 series comes standard with Best in Class Safety Features, saves not just energy and water, but also helps you save money on your monthly electricity / energy bills."
Hot water in the bathroom
| | | | | |
| --- | --- | --- | --- | --- |
| | | | | |
| 3 - 5 seconds | | 3 - 4 l/min | | 35 - 500 C |

Safety Features

ADVANCED FEATURES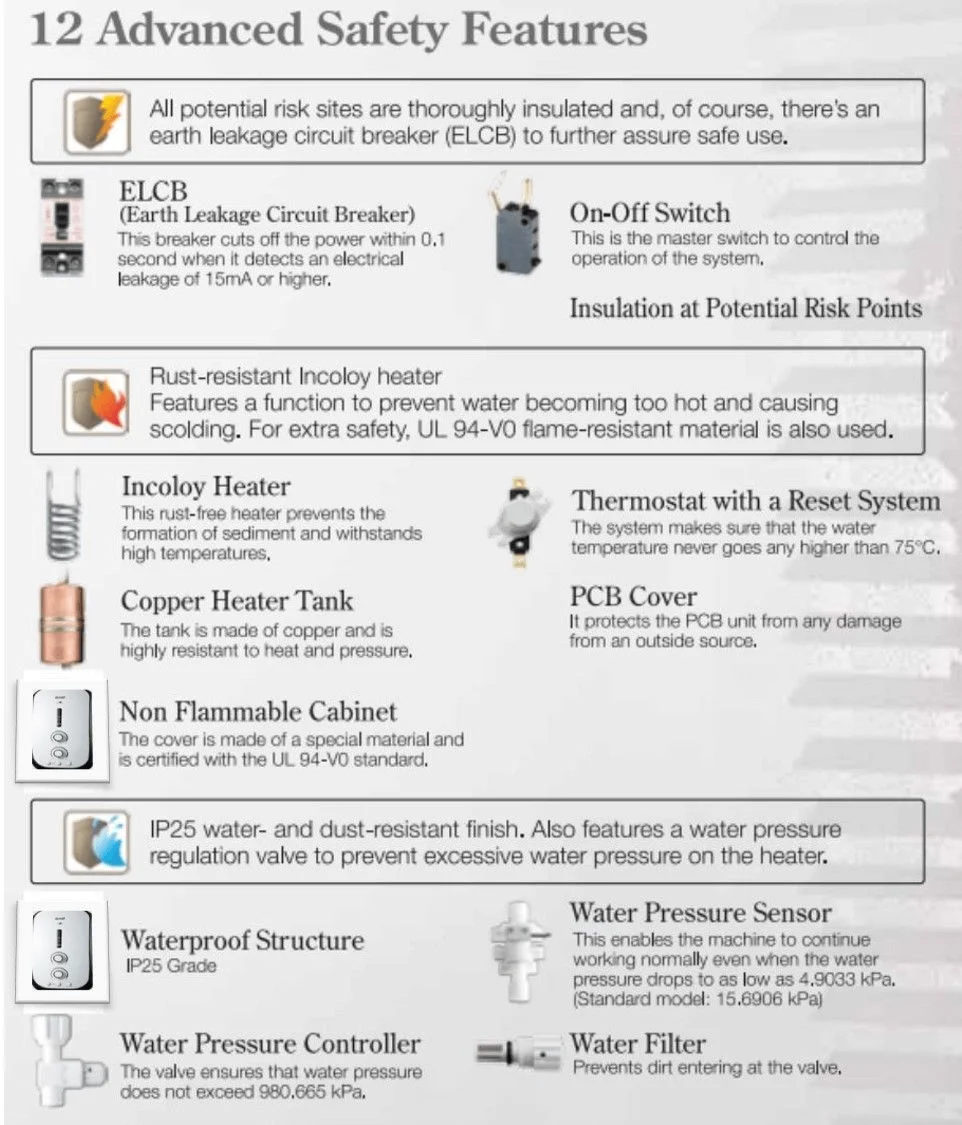 LIMITED WARRANTY

WATER HEATER LIMITED WARRANTY - 2020.pdf