M5 SERIES

with industry leading safety features

Average life expectancy of 20 years vs 8/10 years as compared to Geyser/Storage systems






Need something that is advanced?
M5 shower units are like no other on the market. Built-in intelligence and on-board microchip incorporate advanced programs to monitor safety status and performance levels even before the system is activated, as well as during usage.
"M5 series comes standard with Advanced Safety Features (FIRST IN INDIA), saves not just energy and water, but also helps you save money on your monthly electricity / energy bills"
Hot water in the bathroom
| | | | | |
| --- | --- | --- | --- | --- |
| | | | | |
| 3 - 5 seconds | | 3 - 4 l/min | | 35 - 500 C |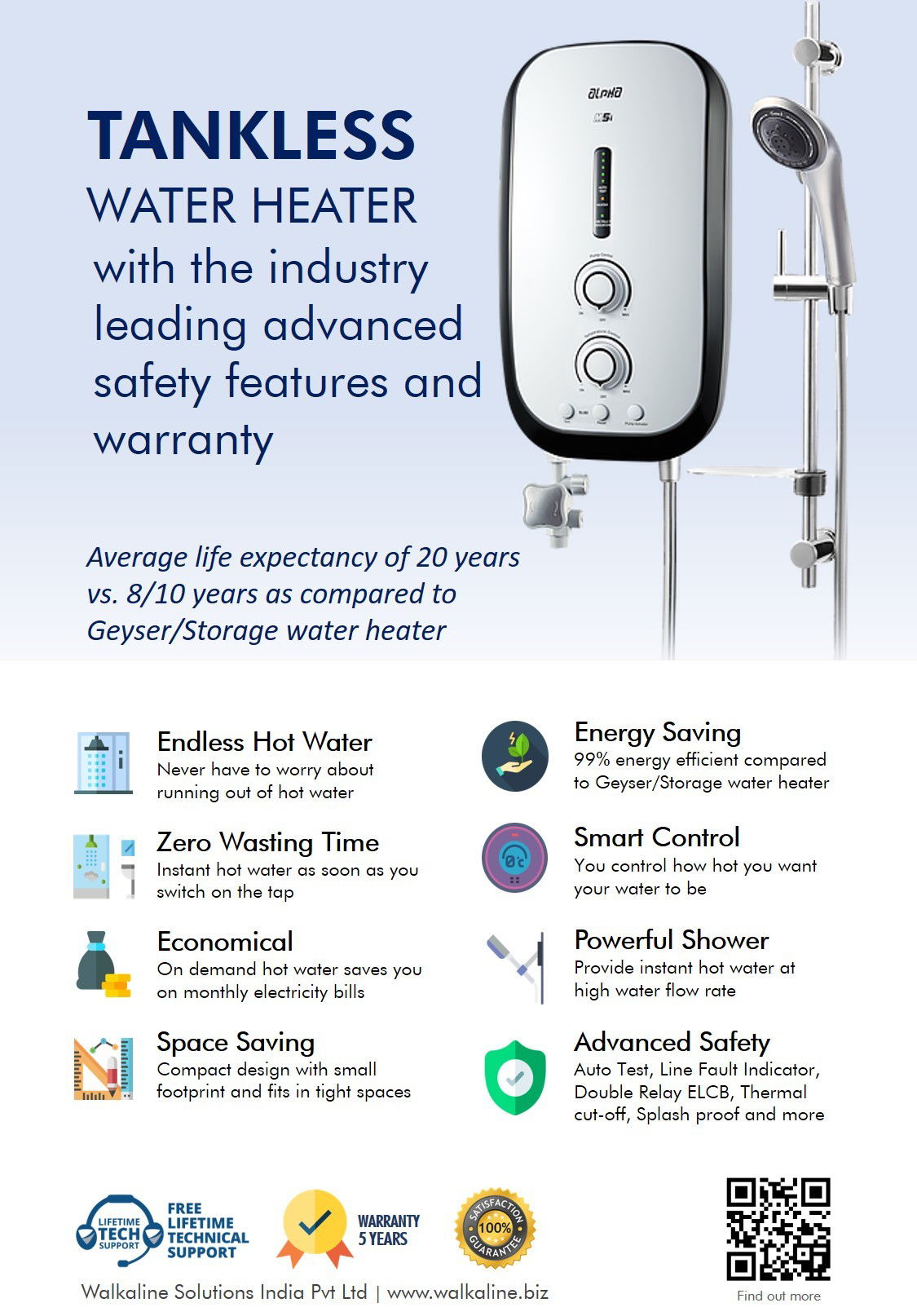 SHOWER HEATER INTERNAL STRUCTURE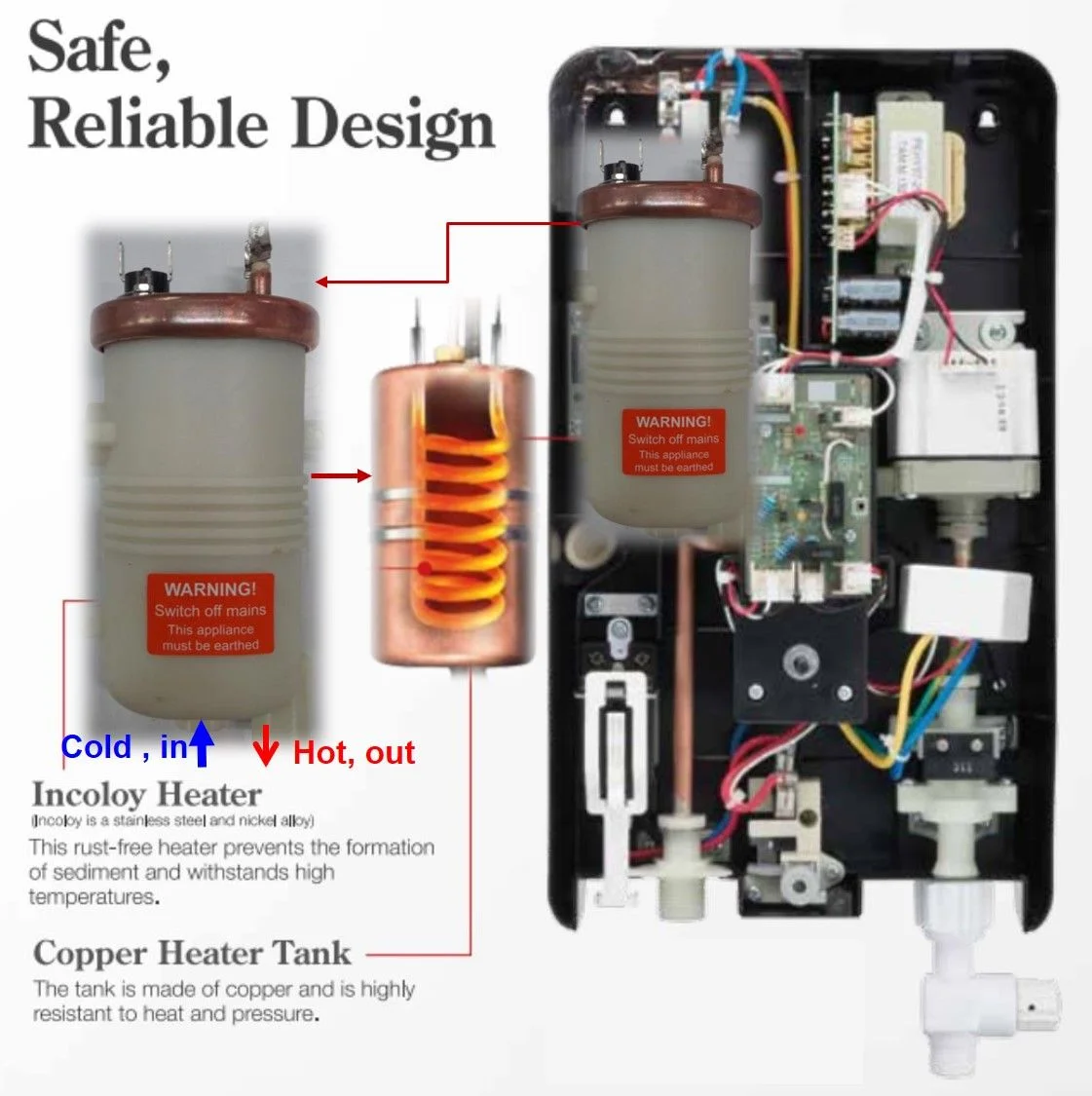 Safety Features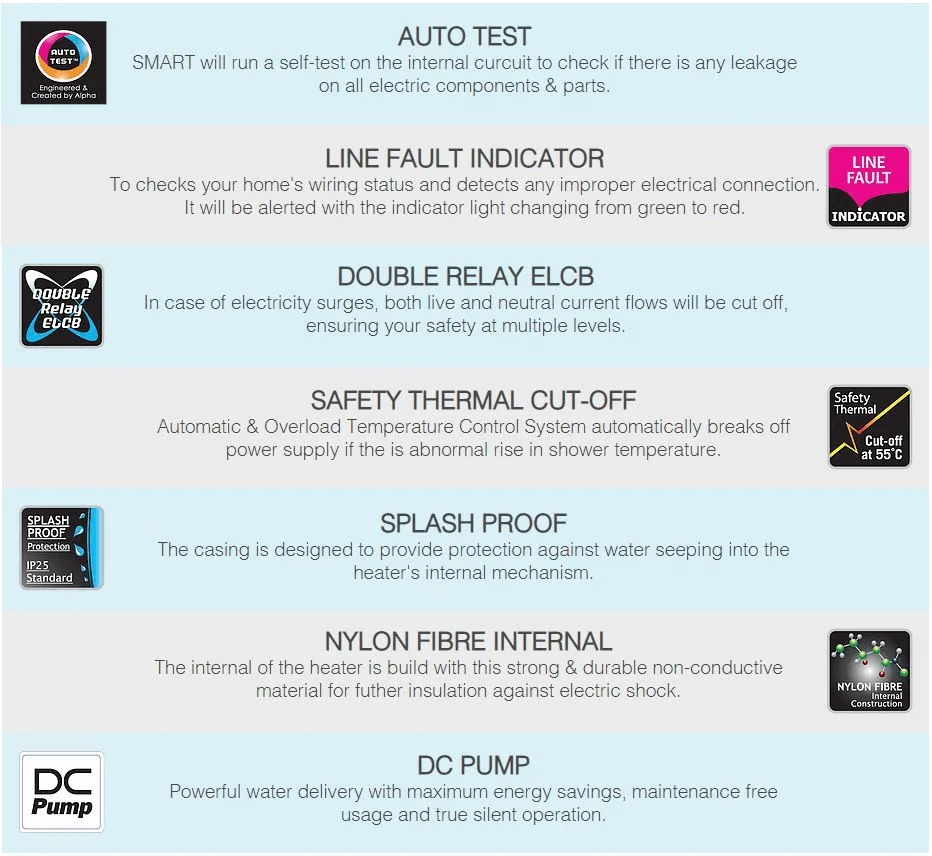 ADVANCED FEATURES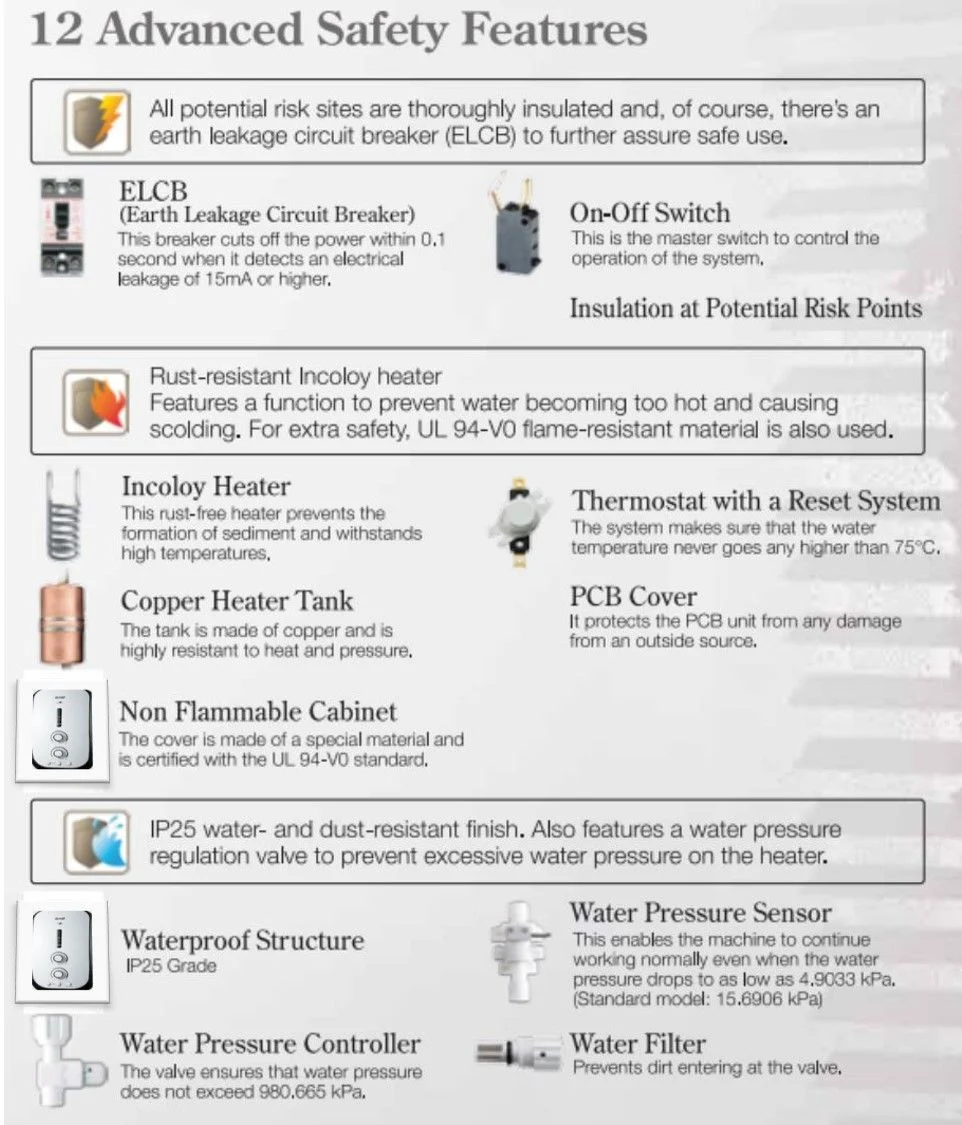 TECHNICAL SPECIFICATION
| Heater Power Rating | 3.5kW, 220 - 240V~50Hz |
| --- | --- |
| Pump Type | DC Pump |
| Pump Rating | 55W |
| Noise Level | <40dB |
| Water Connection | 15mm dia. (1/2" BSP) |
| Operating Condition | Open outlet |
| Protection Against Electric Shock | Class 1 |
| Water Temperature Control | Electronics |
| Degree of Protection | Class IP25 |
| Minimum Flow Rate | 3 liters/minute |
| Minimum Pressure | 20 kPa (0.2 bar/2.9 psi) |
| Maximum Pressure | 0.38 MPa (3.8 bar/55 psi) |
| Heater Dimension | 235 (W) x 404 (L) x 92 (H) mm |
| Nett Weight | 5.4 kg |
LIMITED WARRANTY

WATER HEATER LIMITED WARRANTY - 2020.pdf